Bookkeeping Services in San Antonio, TX
Bookkeeping Solutions works with business owners and individuals throughout the San Antonio, TX community. Our personalized bookkeeping services free up clients' valuable time so they can focus their attention elsewhere. Meanwhile, we maintain detailed financial records that track every transaction, from payroll to cash receipts and cash disbursements.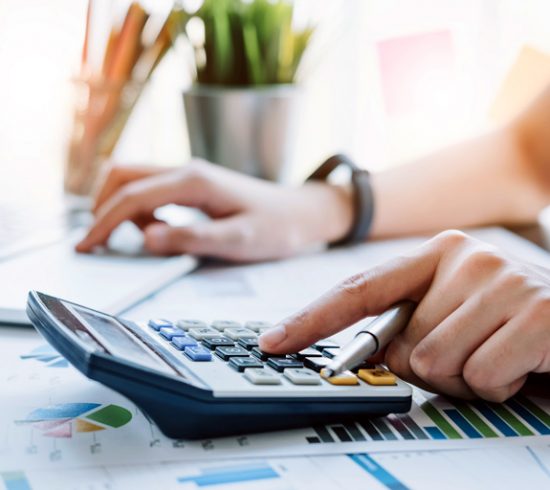 Complete Bookkeeping Services
At Bookkeeping Solutions, we know how time-consuming it is to maintain accurate financial records. If you've never undergone training to do bookkeeping or accounting, the whole process is daunting, frustrating and complicated. Our bookkeeping services eliminate this hassle from your to-do list.
When operating a business, it's essential to keep meticulous financial records that track every cent you pay out or earn. With our team of skilled bookkeepers, you can get back to nurturing a successful business while we handle the paperwork.
Accurate bookkeeping is essential to a successful business, yet it is a complicated and time-consuming responsibility. Bookkeeping Solutions can help you with those arduous chores, so you can focus on running your business. Our bookkeeping services include:
Posting cash receipts and disbursements, including payroll, and any other activity from all your bank and credit card statements.
Creating and posting any necessary journal entries,

for things such as intercompany accounts or unearned revenue.

Reconciling each and every bank and credit card account and loan outstanding every month.

This includes tracking any outstanding checks and outstanding deposits that have not cleared your bank account.

Maintaining the general ledger (keeping the books) by regularly reviewing it for incorrect information such as misclassifications, unrecorded transactions, duplicate transactions, etc.
Preparing Forms 1096, 1099-NEC, and 1099-MISC for payments made to vendors for services, other goods, and rent. This is important to comply with tax laws and to substantiate your deductions.
Preparing any governmental reports specific to your industry, such as sales tax reports, mixed beverage gross receipts reports, mixed beverages sales tax reports, excise reports, and hotel occupancy reports.
Generating financial statements such as a balance sheet (a snapshot of assets, liabilities, and capital at a specific moment in time) and an income statement (the report of income and expenses over a defined period).
Speak with a Bookkeeper
Get in touch with Bookkeeping Solutions today at 210-344-7520 to schedule an appointment to discuss your finances with one of our bookkeepers.