Payroll Services in San Antonio, TX
Many San Antonio, TX business owners just like you entrust Bookkeeping Solutions to handle their payroll needs. Our top-rated payroll services reduce your time commitment to administrative tasks by handling the processing of payroll, timely payment of payroll tax deposits, and preparation of all payroll tax reports. We also keep up with all the changes to the laws for you. This allows you to focus on other aspects of your company while resting assured that your employees receive accurate payments as scheduled.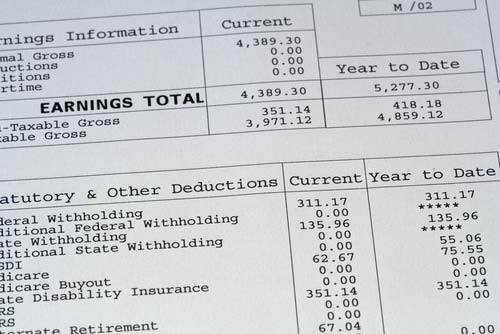 Complete Business Payroll Solutions
We have more than seven decades of experience providing reliable payroll services to business owners in Bexar County. Our complete solutions ensure you always have a financial expert representing your best interests when issues arise. For example, if you receive a notice from a governmental agency, such as the Internal Revenue Service, we don't leave you to fend for yourself. We're right there beside you, working to resolve any issues quickly and at the lowest cost to your business.
One of our dedicated payroll specialists is assigned to your account to make sure you always have a direct contact to reach out to with your questions or concerns. You're never out of the loop. We assist you in complete payroll administration, including:
Preparation and filing of required New Hire Reporting forms.
Payroll processing, including calculation of various withholdings and deductions.
Paycheck printing or direct deposit.
Payment of payroll tax deposits via EFTPS (Electronic Federal Tax Payment System).
Preparation of all quarterly and year-end payroll reports (such as Forms 941, C-3, 940, W-3, W-2) at no additional charge.
Processing payments for third-party withholdings, such as garnishments for child support.
Keeping up with the ever-changing payroll tax laws. For instance, in 2020 and 2021, there were, there were MANY changes to payroll tax laws as a result of COVID-19.
Hand Payroll Off to Us
Ultimately, our top priority is to make life easier for business owners throughout the San Antonio, TX community. Spend your time focused on what matters and let us manage payroll for your company. It's an investment that you'll never regret.
Call Bookkeeping Solutions at 210-344-7520 now to learn how to transition your company's payroll over to our highly-reputable bookkeeping company.