Financial Consultation Company in San Antonio, TX
There's more to running a business than keeping your books balanced and your taxes done on time. At Bookkeeping Solutions, our ultimate goal is to be your trusted business advisor. Offering an array of management advisory services in San Antonio and New Braunfels, TX, we're here to listen, answer questions, address concerns and educate. We strive to nurture an honest, professional relationship and to provide custom solutions that propel your business forward.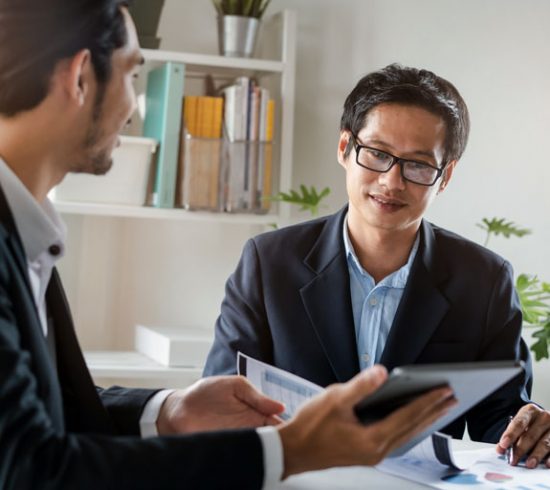 We Lend Expertise to Growing Businesses
Over the years, Bookkeeping Solutions transformed from a simple bookkeeping business into a trusted financial consultation company for business advice and management consulting. When we apply our experience, financial acumen and familiarity with tax law to our clients' finances, business owners find themselves in a position to develop stable financial futures for their enterprises.
In response to COVID-19, in 2020 and 2021, our financial consultation company helped many of our clients take advantage of the tax credits and grants created and amended by the following federal legislation:
Families First Coronavirus Response Act (FFCRA) signed into law March 14, 2020
Coronavirus Aid, Relief, and Economic Security Act (CARES) signed into law March 27, 2020
COVID-19 Related Tax Relief Act signed into law December 27, 2020
American Rescue Plan Act (ARPA) of 2021 signed into law on March 11, 2021.
Consequently, our clients have been able to comply with the law with respect to the Emergency Paid Sick Leave Act (EPSLA) and the Emergency Family and Medical Leave Expansion Act (Expanded FMLA) (both part of the FFCRA) and avail themselves of tax credits for paid sick leave, paid family and medical leave, and employee retention. Additionally, we have assisted many of our clients qualify for the Payroll Protection Program (PPP) loans, manage the use of funds to maximize loan forgiveness, and apply for loan forgiveness itself, resulting in tax-free income, substantial deductions, and the bonus of not having to repay the PPP funds borrowed!
Consulting and Management Advisory Services
Our financial consultation company believes in helping businesses make smart decisions and reap the benefits of knowledgeable, decisive leadership. To that end, we're able to meet with clients to provide turnkey management consulting that's specific to your business. Our consulting and management advisory services include:
General business advice and counseling
Banking assistance
Financing assistance
Financial analysis*
Professional referrals**
Entity selection and restructuring
Acquisitions
Purchase versus lease analysis
Internal control recommendations
* We help you interpret the financial statements, in order to assist you in making crucial decisions for your business.
**We do not earn or accept commissions from any referrals. We only refer clients to other professionals that we know and trust.
Get Advice From a Trusted Partner
Above all, Bookkeeping Solutions cares about the success of our clients. Beyond your books, if you need advice or assistance on how to take the next step forward and build a sustainable enterprise, contact us today at 210-344-7520 to schedule an appointment with our financial consultation company. We also offer bookkeeping services and payroll services, so call today!